My clients have a lot to say
And they want to share with you.
"Elizabeth Myers Jessica Dodd I know this is for me, but it wouldn't be an amazing photo shoot and experience 👏 without the two of you! 🤩😘💗
I joined the group about a year ago and told myself, gosh this is wild stuff they do on here I'll never be able to do that. (Never say never ladies, don't make pie crust promises, easily made and easily broken)
Liz made me feel 100٪ at home in her home. Jess made me feel like a bestie from years ago. Not awkward ever. I've never felt so comfortable in my own skin before in my life. 
I can't wait to hang my metal art and schedule another session with these two! I feel like a bomshell Queen y'all.
I broke my pie crust promise and it's the BEST promise to myself I've ever broken!!"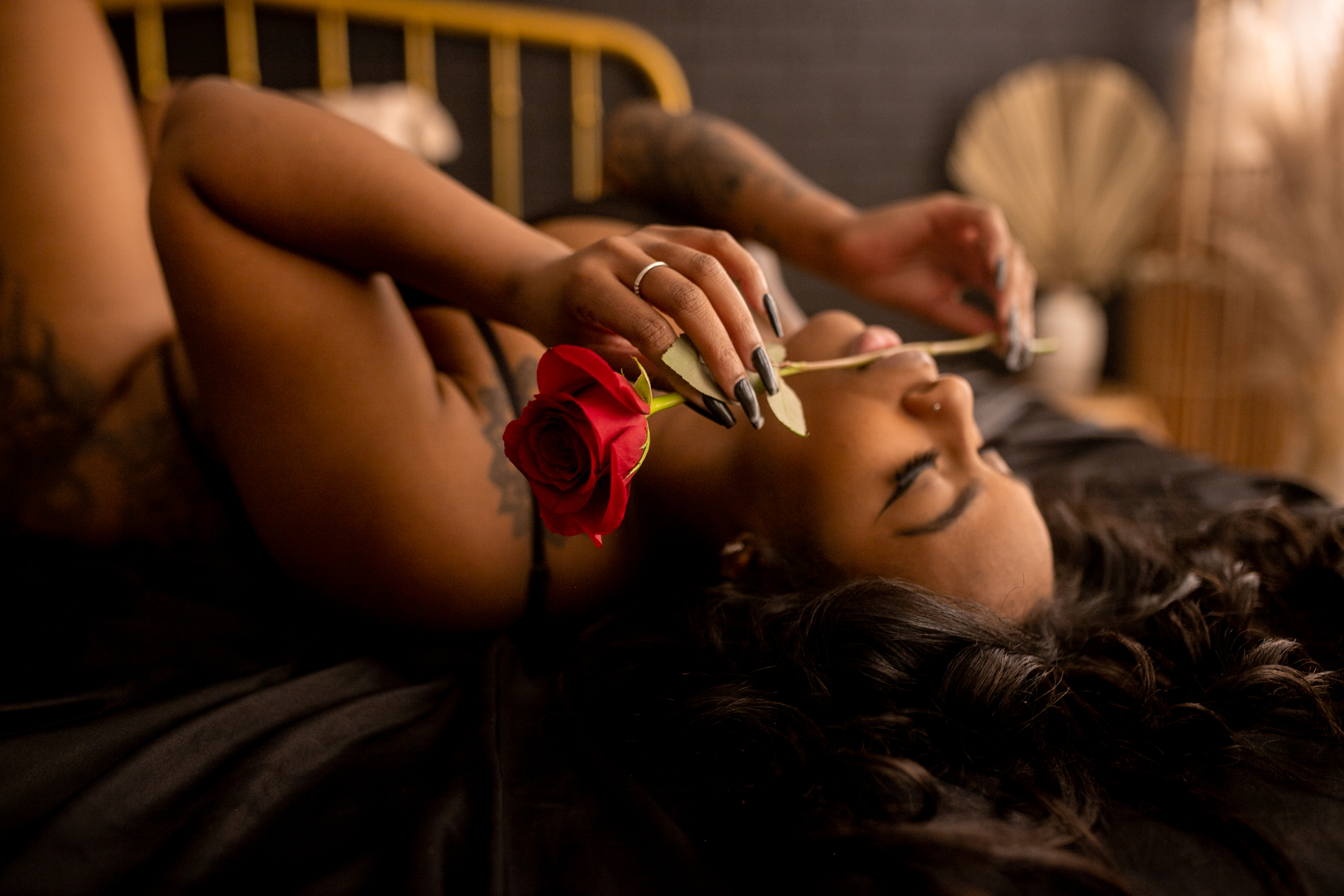 "You guys….. I got my metal wall art today. This is the fastest my husband has hung a picture in our 16 years together."
"I want more women to be body positive. That is one of the made reasons I did the photos as well. To be more positive about my own body. You absolutely killed the photo taking and made me love my body more than I already did. I am a big fat girl who has struggled with weight my whole life. I have learned to love myself even if others don't. With that I want to say THANK YOU! So THANK YOU 1000 times again!"
"I'm still on a high from my shoot today!! If you have been thinking about booking a session, do it!! You will have so much fun. I was obsessed with my hair and make up. ELIZABETH IS AMAZING at what she does and makes you feel so comfortable and like a bad a** sexy b*tch!! Seriously, you should do this for yourself if you have been considering it. * Pic is from after I got home from the shoot."
"OMGoshhhhh! I had my session this week on Wednesday! Don't get me wrong, I was a nervous wreck first getting there. Once I was there it was so easy and I had so much fun! Hair and makeup was on point 🔥😍🔥 Elizabeth don't play either… she is right there showing you every way to pose and makes sure your boobs are not falling out while your laying down too! I am already pretty confident being a big girl, but when I left I had so much more confidence also. If you are thinking about book…. DO IT! You will not be disappointed."
"After two years of chickening out, I finally messaged Liz and booked. I had my session back in May and I remember as the days kept getting closer I was a nervous wreck. I most admit I kept picking at my insecurities BUT once I was actually got to Liz's house – Liz and Liz (make up artist) greeted me and talked to me like I've known them my whole life. Made me feel super comfortable and loosen out those nerves. Liz with make up made sure to ask what I wanted, inspo pics, what I didn't like, what I wanted my hair to look like, etc. Now for the actual shooting time, nerves killing me again. I took a couple outfits and Liz helped me look through and pick through the ones we felt would compliment and suit me more. We also talked about some of my insecurities and such. I was nervous the first couple pictures but she just guided me through, and from there ✨ MAGIC ✨  I am absolutely in love with these. THANK YOU SO MUCH TO BOTH LIZ'S for this day!"
"It was amazing, you and Jess made me feel at ease instead of nervous and self contious.  Left seeing a side of me I didn't know existed and am so happy that you helped me bring that out. You and Jess make the sessions!!!"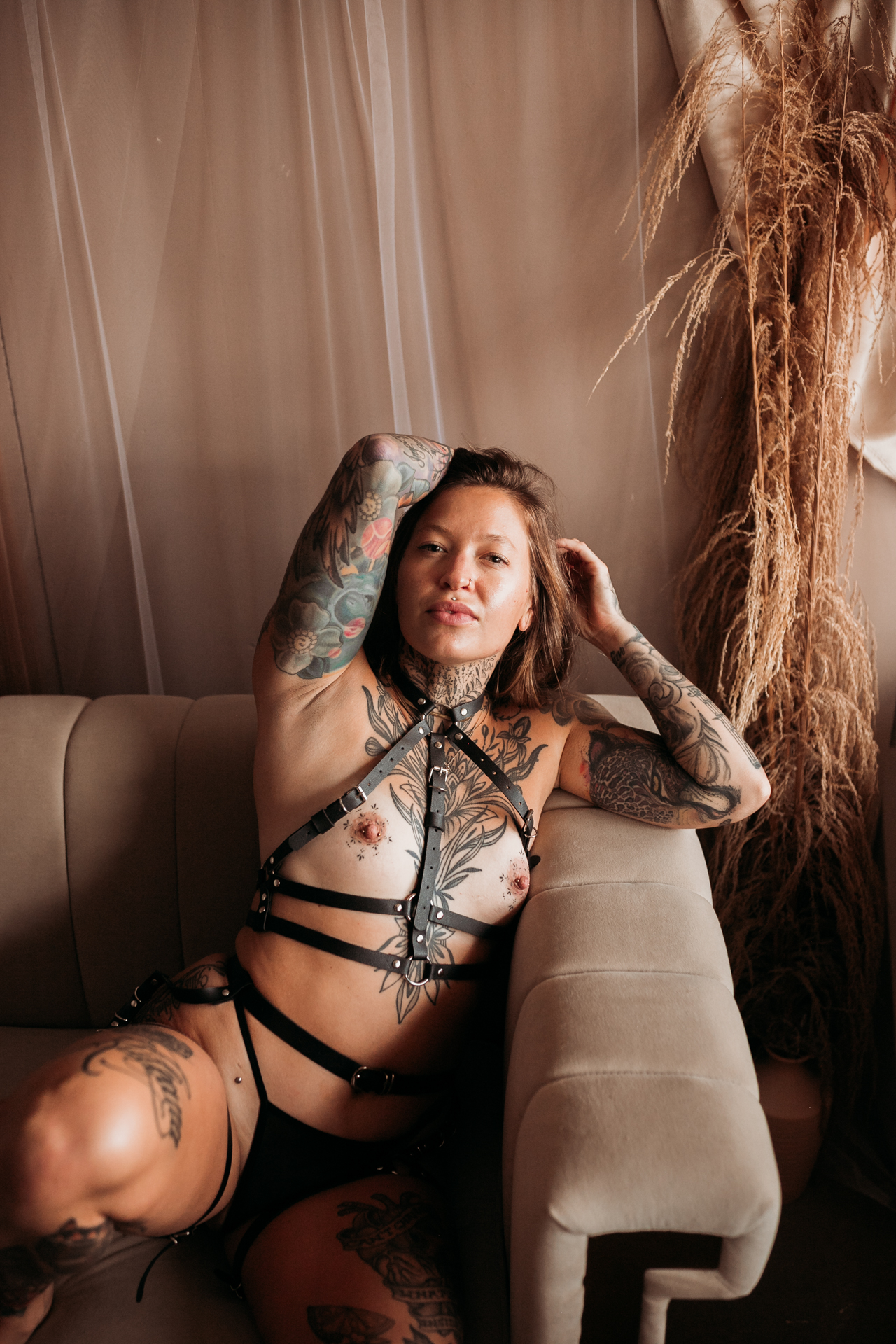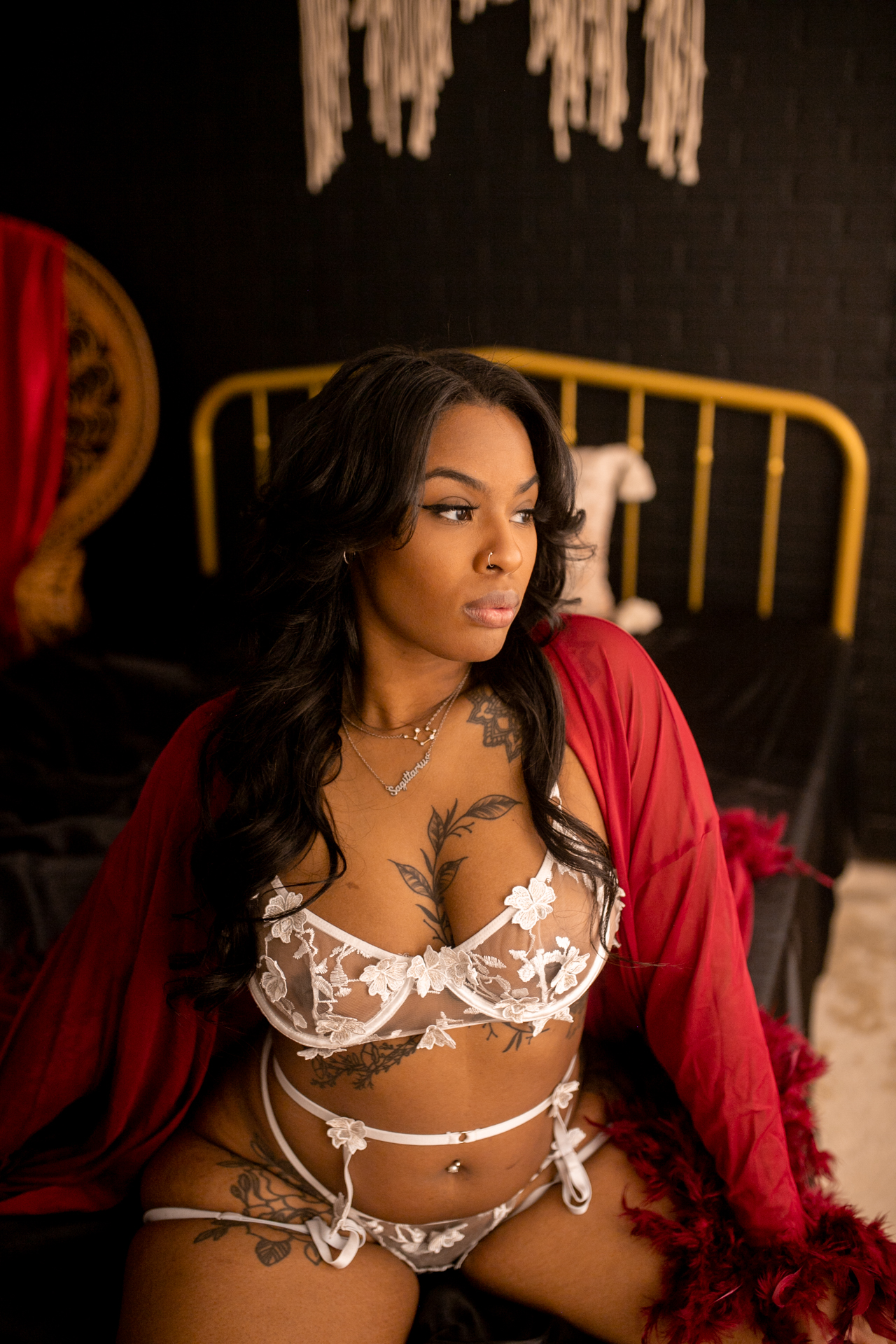 "Hi,  I'm Kristen,  and all my friends call me Barney! I'm a fat (not a bad word!) kid, in fact, I was at my literal heaviest when I had my photos taken. I have several chronic illnesses that affect my daily life,  the main parts are I can't regulate my body temperature correctly, my heart rate overreacts sometimes,  and my joints are always screwed up/ painful.  And the last point that is important to this is I'm a domestic abuse survivor. Since I got away from my abuser I've been on a journey to relearn and relove myself.  So between that,  and a deal I made with my gf that we would both do boudoir shoots by the end of the year,  I found myself contacting Liz and next thing I new I was preparing for my shoot. 
So I got my outfits from Shein, Torrid, Amazon, and I'm pretty sure Yandy. Some of them I had already,  some I bought knowing I was doing this. You can ask Liz, I brought a ton!  Lol. When I got there, Liz and Jessica welcomed me with open arms like I was an old friend.  Jessica did my hair and make up while we talked and joked around, picked outfits, and talked about my comfort level.  Liz is COMPLETELY set and ready to go at your pace and do what you want.  Jessica and Liz helped me to pick outfits and set plans for what went well together.  Liz started music and off we went.  I had shared before hand that I was worried about my chronic illnesses and how it would impact the shoot. Liz kept everything in mind, and made sure I was comfortable both in my modesty (I know weird word to use in a boudoir session) and my health (in my positions for my joints,  how warm I was,  and my heart rate.)  I couldn't have felt more comfortable basically naked in front of a stranger, cause honestly I felt like I knew Liz forever by the time we started. And in case you wanna know,  no you don't have to get completely naked if you don't want to.  Liz makes you feel beautiful, not like "oh don't worry,  you're pretty." Like something your mom would tell you, but like truly beautiful, like she sees you differently than you've ever seen yourself,  and that it is okay to believe her.  So regardless if you're thinking of doing this for someone else,  because of a deal with your significant other,  or for yourself on your journey of self love; stop waiting.  The only thing you'll regret is not doing it sooner.  Feel as beautiful as you truly are, and believe it.  Cause you're fire and deserve to believe it, and you deserve this for yourself. 🔥 💜"
"Hi I am Catrina, 
I was nervous leading up to my photo shoot with Elizabeth because I have never done one before and I didn't know what to expect. As soon as I walked into her house all of the nerves completely melted away and I felt like I was just catching up with old friends! 
Jess spent the first hour doing my glam while we had coffee and it was so fun. We watched Elizabeth set up the studio with my preferred backdrop and it was go time! 
She turned on fun music that made me feel like a queen and I felt totally at ease and ready to have an amazing time and take some badass pictures! 
Now that I have finished out the experienced and received my full book of photos I can't wait to do it all again one day. I feel empowered and like a can conquer the world every time I look at my album!"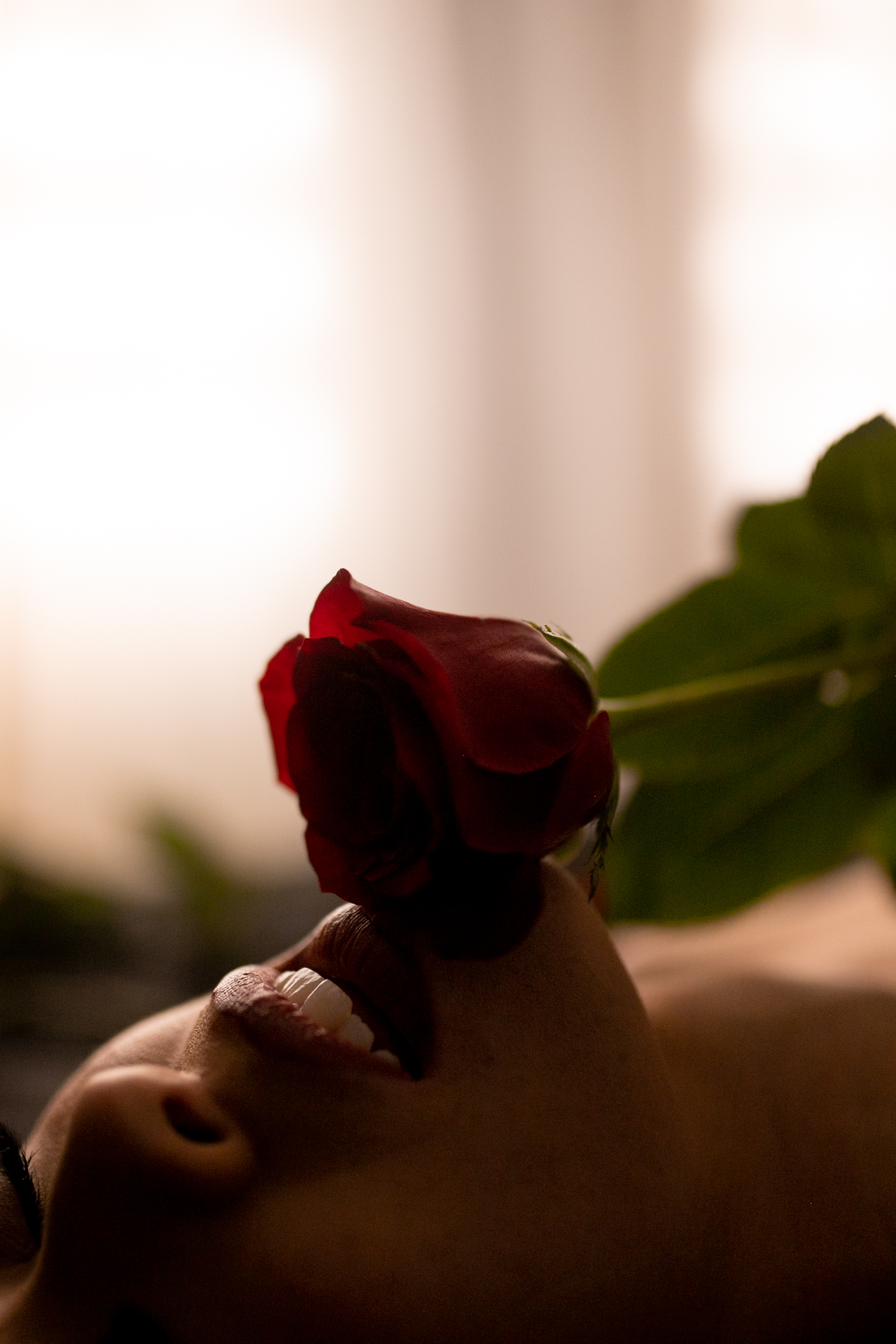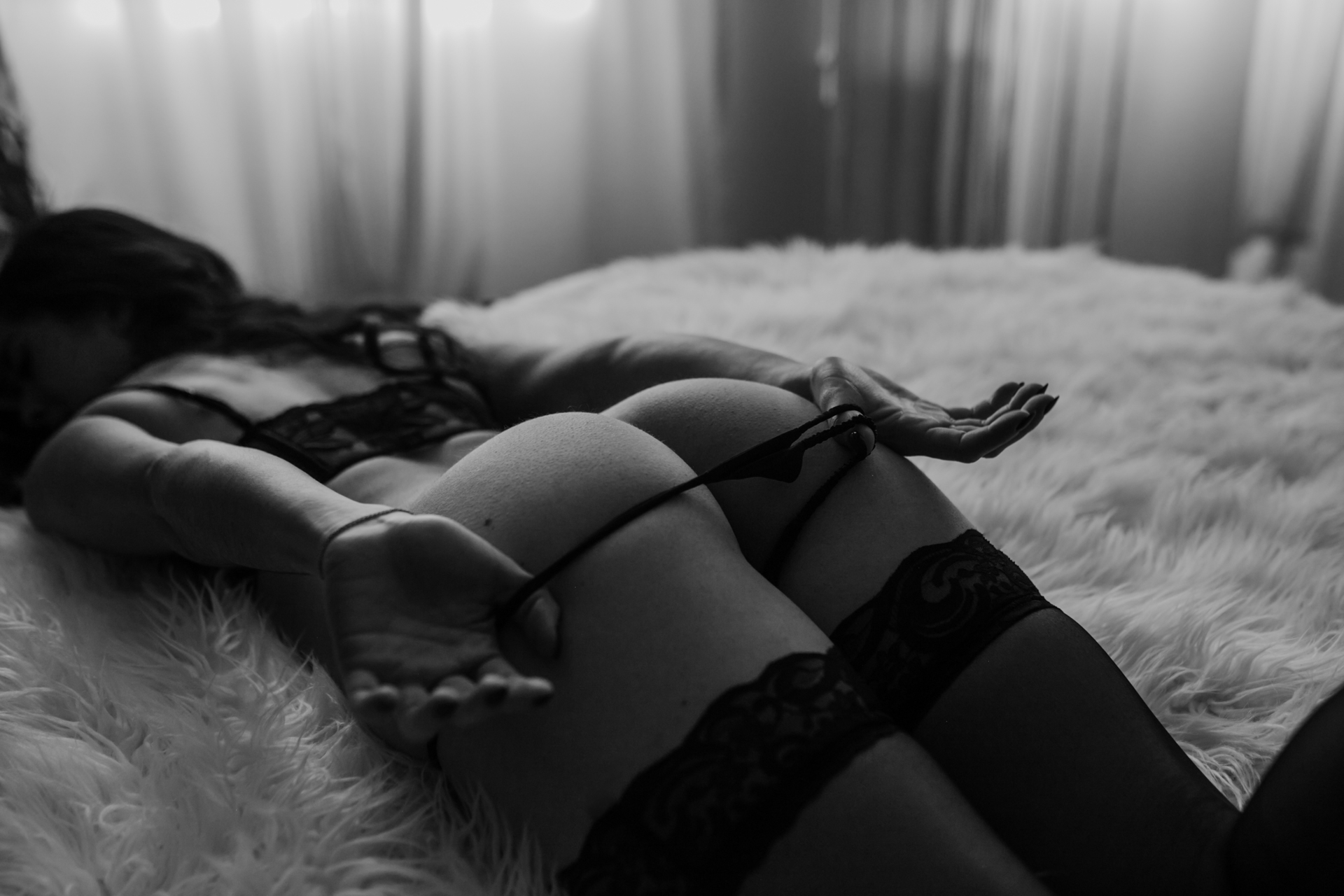 "Hey! I was just letting you know I got my album and my wall art today. I'm freaking in love! Thank you so much! I'm so happy and proud of myself but it's all with the help of you. Why you? Because you chose to have a purpose. The amount of strength you have is astounding. To not only have the strength to learn to love yourself which is problematic enough but you are dedicated to help others get through that challenge as well. 
It's hard for me to feel good about myself, not just physically but mentally.
Going through life when it's fucked you over and fighting depression gets in the way of my self worth and happiness. 
When I look at my pictures they mean two significant parts of my life…
One: my world is so messed up right now you can't fucking tell! 💋🖤💋🖤💋
Two: this ain't even me at my best! And I look bad AF! 
I'm truly grateful that you captured these moments. This is a turning point in my life (not by choice) and I can't wait for you to capture the next when I've got my crown back. 👸🏽 It's about progress for me not perfection! And you're freaking amazing! Thank you again!"
"As someone who's never considered themselves as sexy, this was absolutely terrifying UNTIL I did it. I wasn't expecting to be so comfortable or to enjoy myself so much. I'm the kind of person who runs from cameras and avoids mirrors at all costs 🤣. Seeing myself in a new light changed the way I felt about myself and how I see myself. This is the best investment I've made in my self love journey. ❤️"
"To my ladies who are worried about your flaws do the damn thing!! I have never felt more beautiful then I do now after having these pictures done!! Liz you rock and am so thankful for what you do!"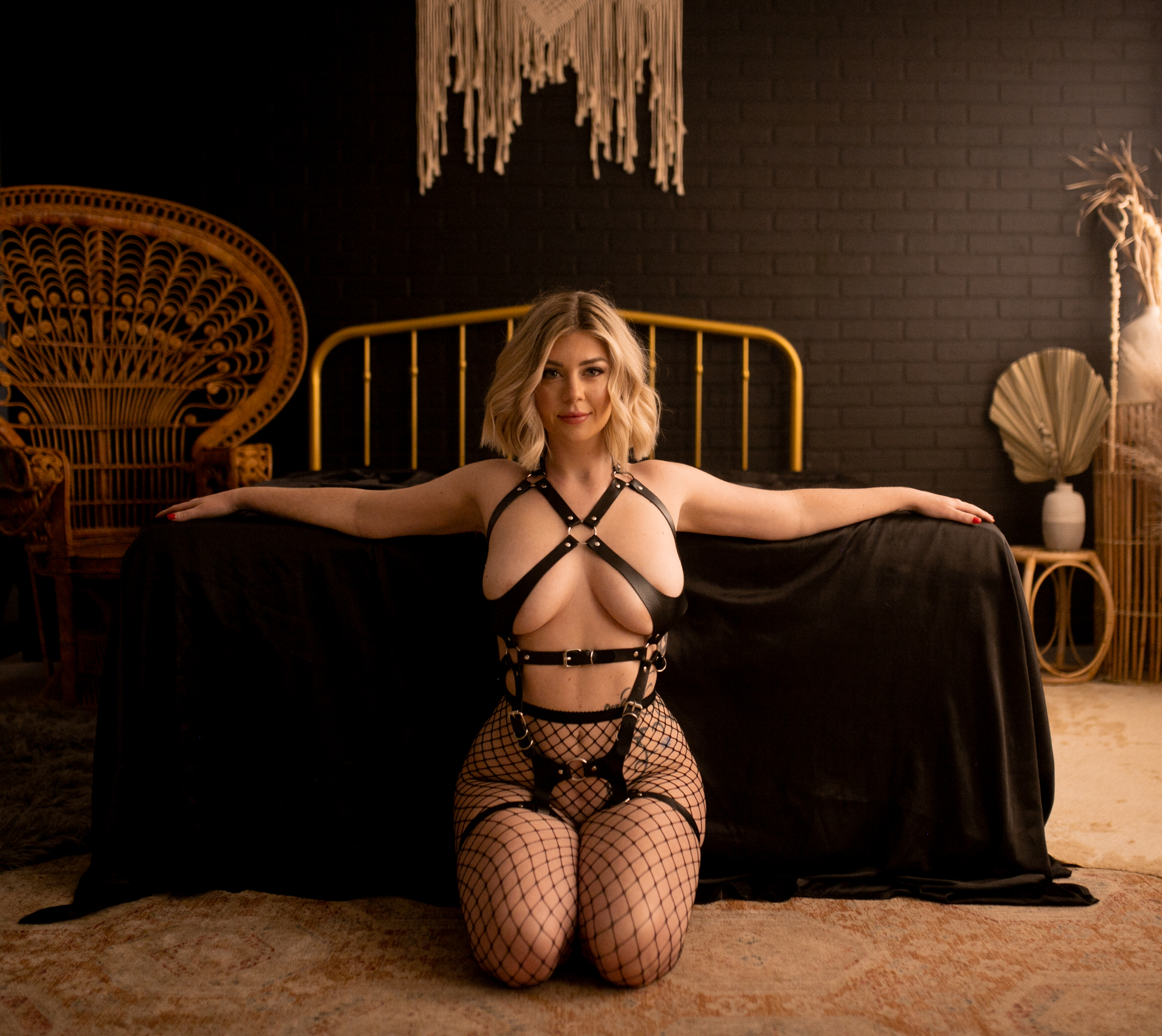 Did you know?
I have an exclusive VIP community on Facebook, and you can join!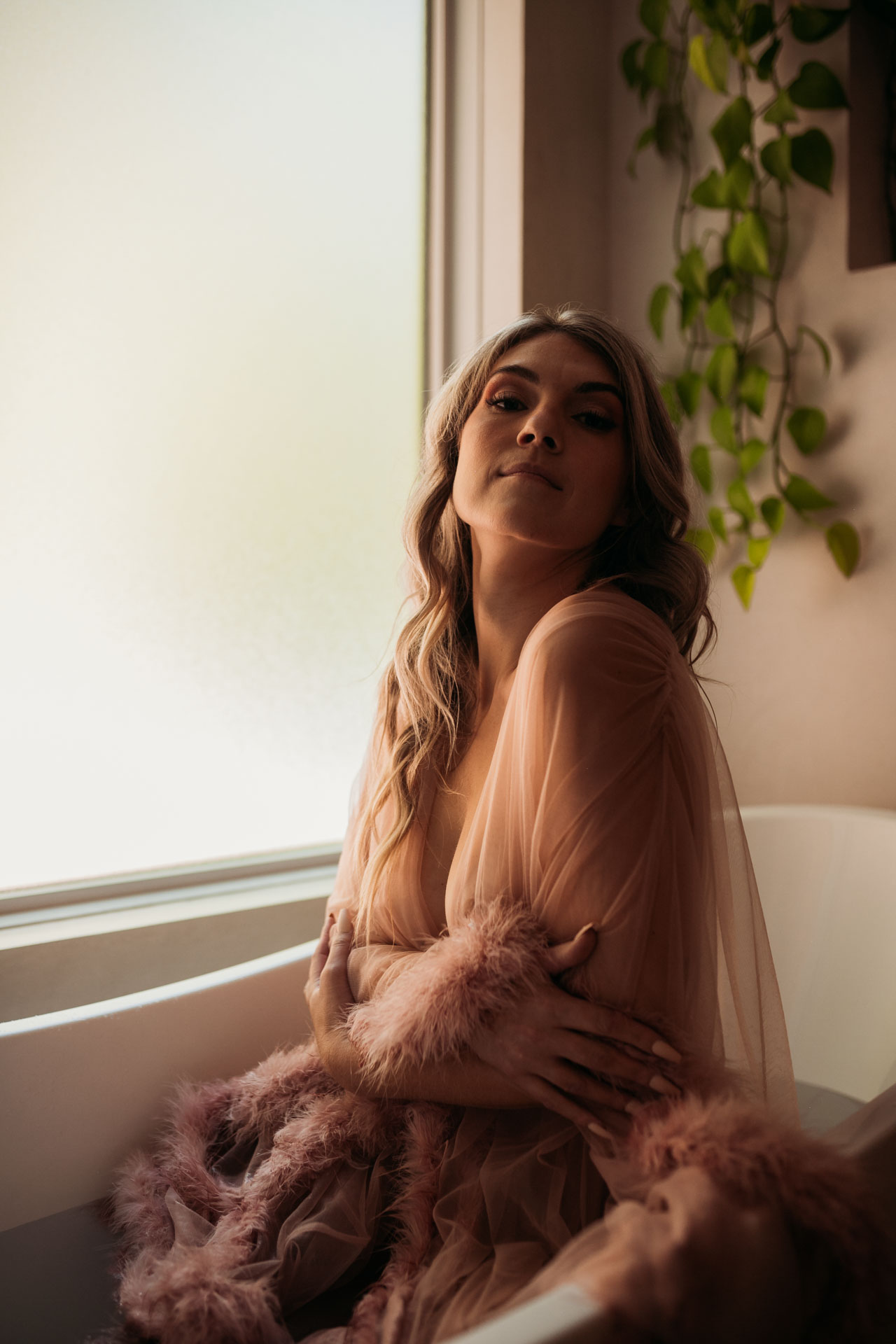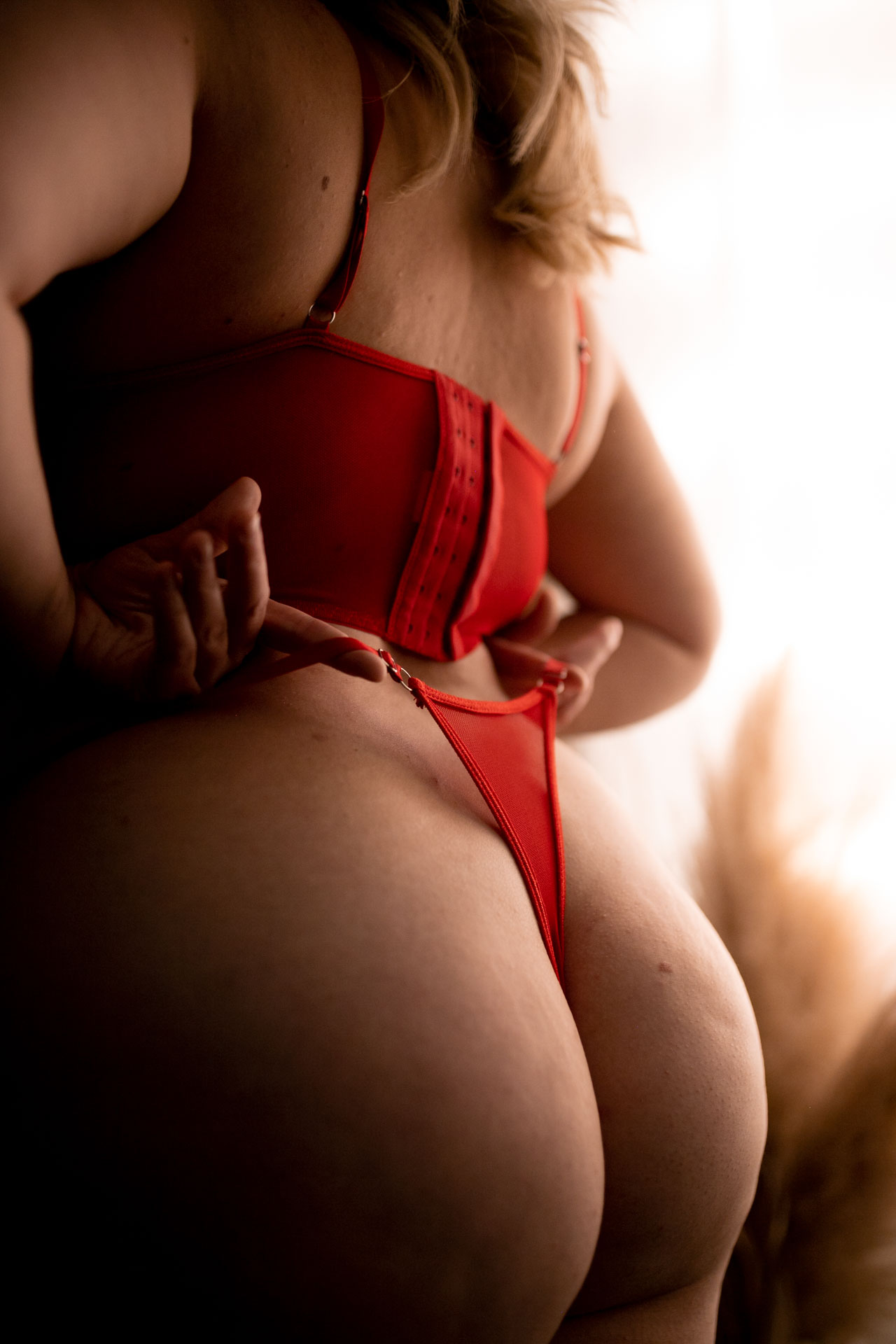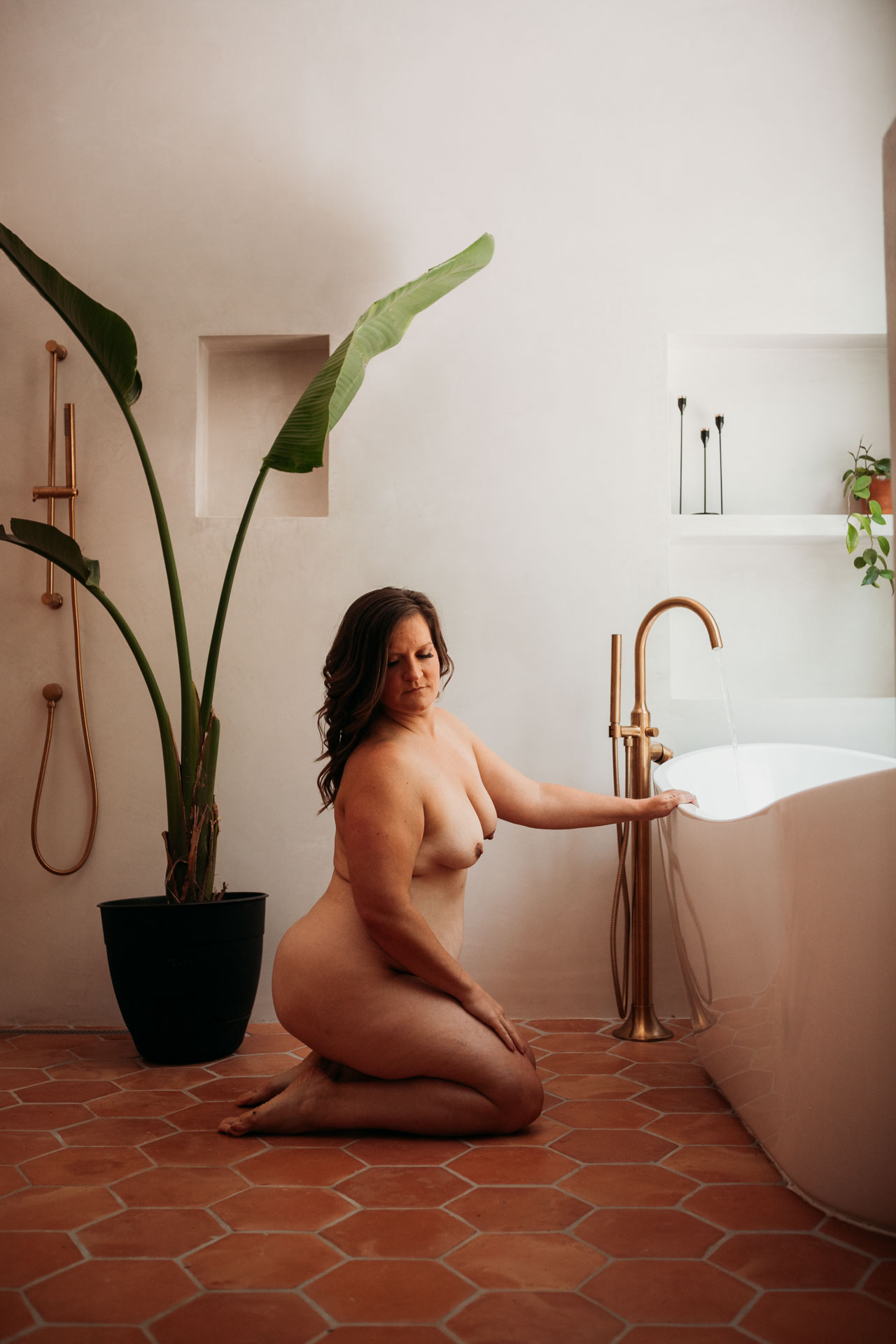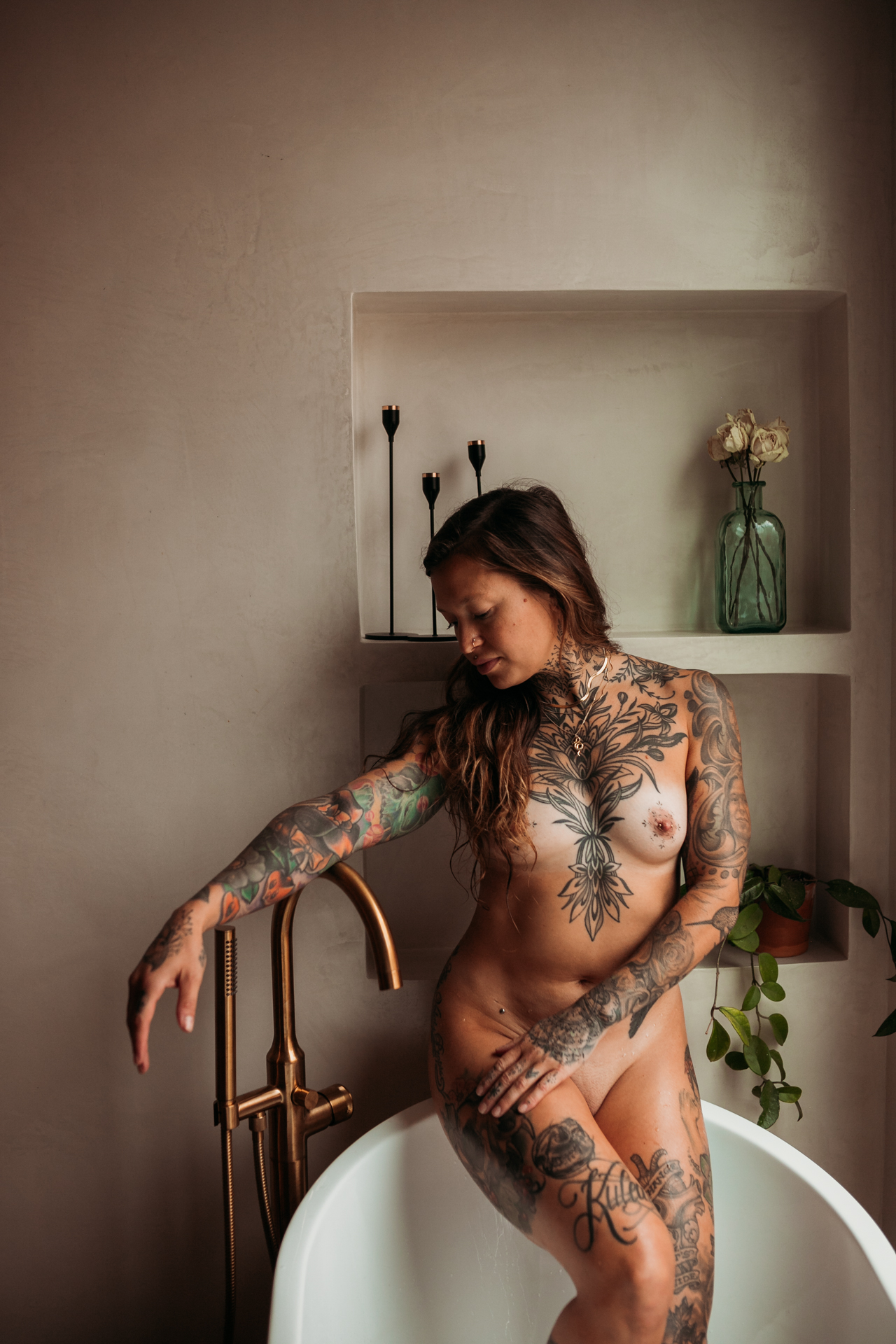 "An experience that was good for my soul."
"I found out about Elizabeth Myers Photography thru Facebook. She responded to each of my emails as quickly as she could. She informed me a head of time of each step of the process. She even sent me a small guide on the "do's and don'ts" which was a nice reference since it was my first time having boudoir photos taken. When I arrived for my appointment, her hair and makeup artist was already there and set up, waiting. I had a couple mimosas while having my hair and make up done, all the while we all had some girl talk and got to know each other.
Once that was done, it was just me and Liz. We had music going and we were chatting away like we had known each other for years. The atmosphere was simply relaxing. The end result is breathtaking. I wanted to look my best and feel by best, and each time I look at my photos I feel like I belong in a magazine. I am so thankful to have gotten to work with Liz. It was an experience that was good for my soul. It's made me feel much more confident with myself. I look forward to doing this again, and she'll be the only person I call to photograph me. She is an amazing person with a big heart who is the absolute best at what she does, no one else's work can compare to hers."
"I decided I wanted to have a boudoir shoot. Elizabeth and her hair and makeup artist not only made me feel beautiful, but also extremely comfortable. Elizabeth is so incredible at what she does. She knew just how to have me pose to create stunning photos! I whole-heartedly recommend Elizabeth Myers Photography to anyone, but especially to women who want to feel sexy and comfortable in their own skin. She's just the best!"