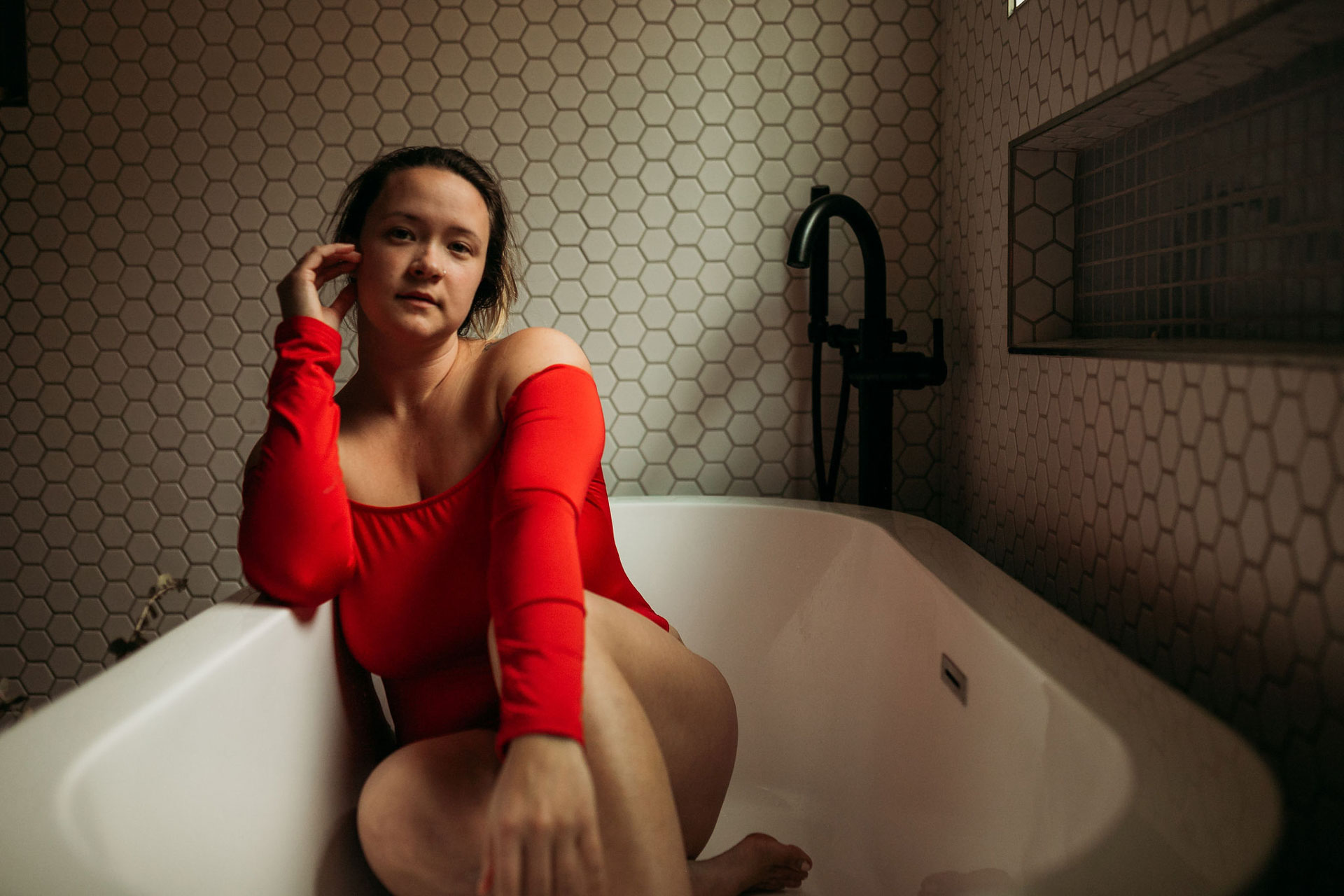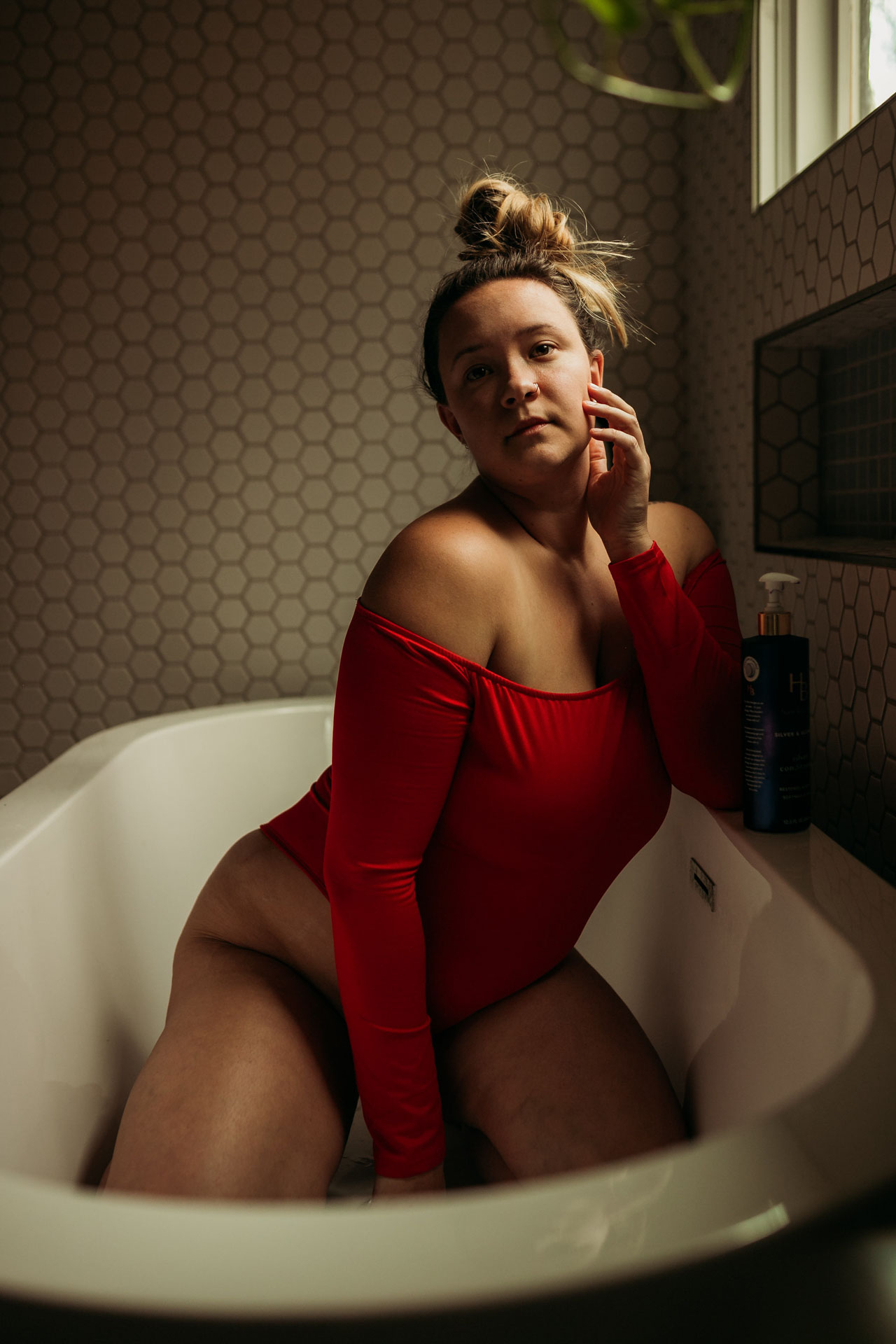 It's great to meet you –
I'm a mom, wife, daughter, bff (so they say), and badass boudoir photographer located in the Asheville, NC area.
I started photography 3 years ago when my son, Bear, was born. I have 2 kids and a bonus child, a blue pit bull, an english bulldog, a golden retriever, a chihuahua and the husband of my dreams.
Blessed doesn't even begin to describe the life I have gotten to live thus far. Surrounded by the gorgeous Blue Ridge Mountains, and friends and family I will always cherish.
Photography runs in the family. My grandfather was a photographer and I was lucky enough to get those genes passed down to me. He just didn't take titty pics.
I used to be the "I will shoot everything! Kids, babies, maternity, weddings, elopements, headshots, nature" type photographer, but as I continue to shoot, I've noticed where my happiness and my creativity lies most…
romantic, intimate, raw, real
These are the words that pop out to me when I shoot my most favorite, boudoir. So now… that's all I do!
I cuss a lil too much, and love what I do a whole lot more than I cuss. I'm open. I care. I share my life as it is on my social media. I don't pretend I'm someone I'm not! I love being able to share myself whole heartedly with my friends, clients, and followers.
My sessions are catered around just having a good time. I shoot in my home where the downstairs of my house holds 2 large studio set ups, my client closet of 200+ pieces sizes XS-5XL, and my office! You get hair and makeup done in my office with me while sippin on a mimosa if you're feeling wild. I hangout with you while you're getting glamed up and it gives us the chance to literally just hangout and chat before your session. And after that, we shoot and have a great time while talking and laughing.
That's what I want. I want ya'll to show up, have a great time, and leave with gorgeous ass boudoir images you'll treasure forever.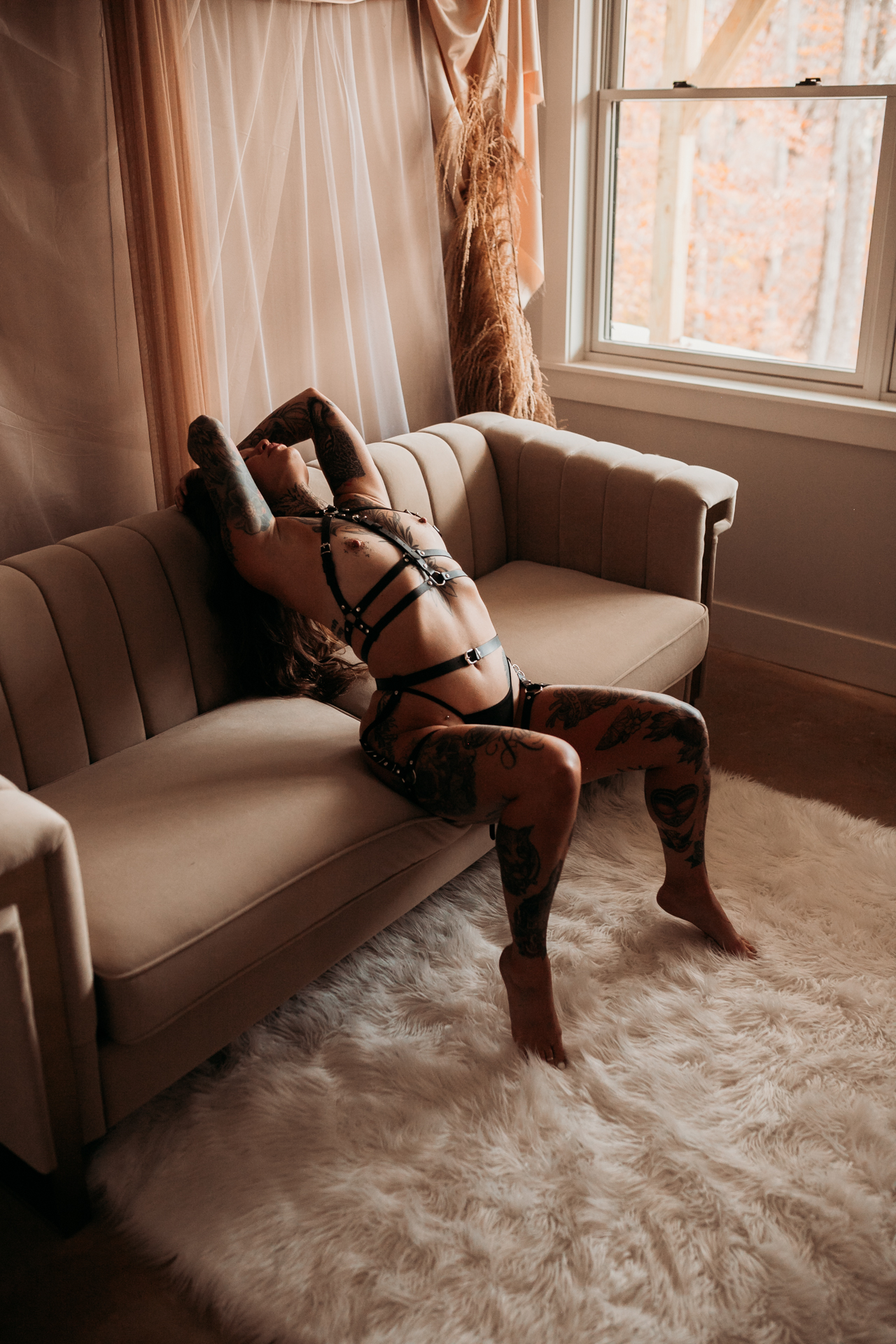 Did you know?
I have an exclusive VIP community on Facebook, and you can join!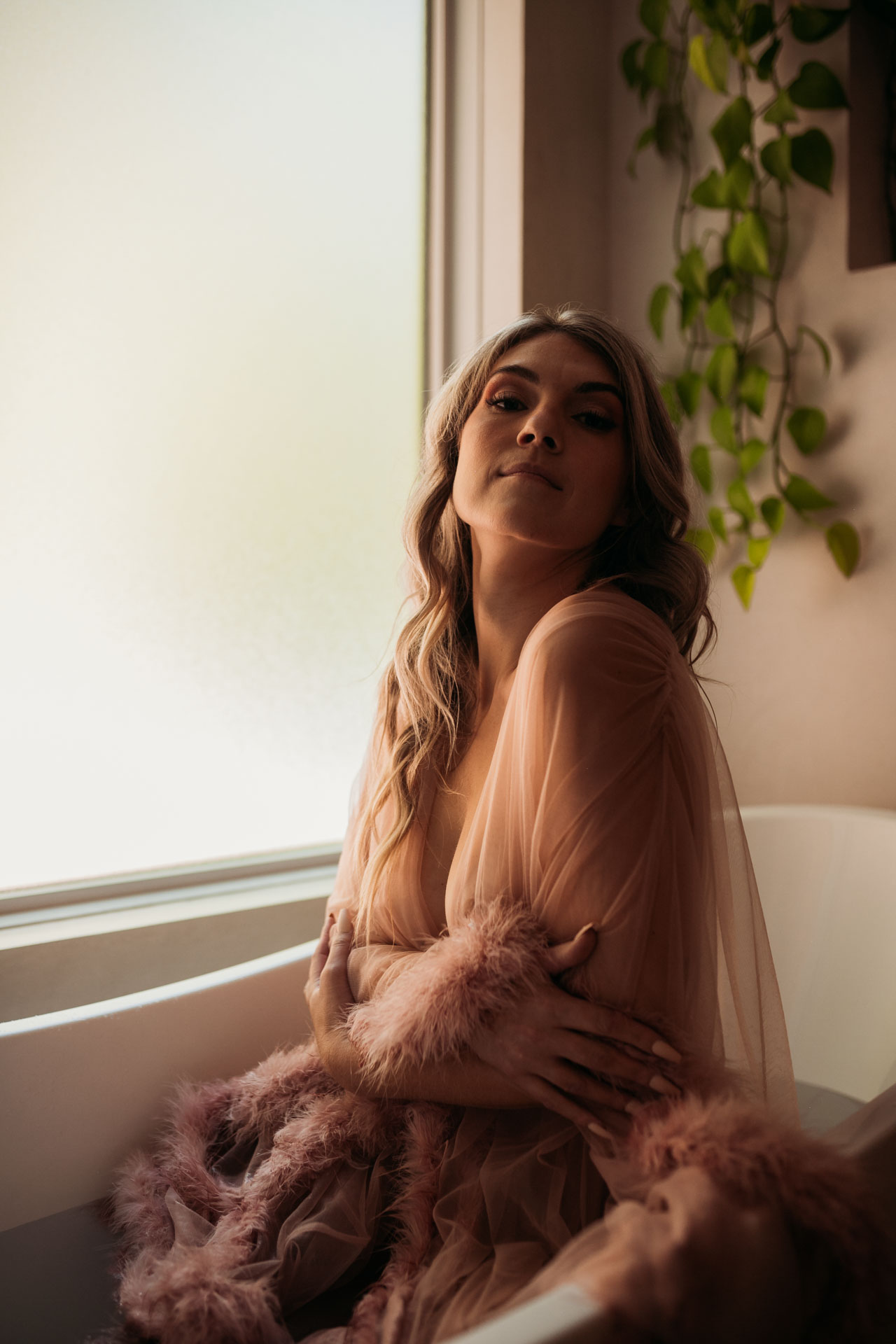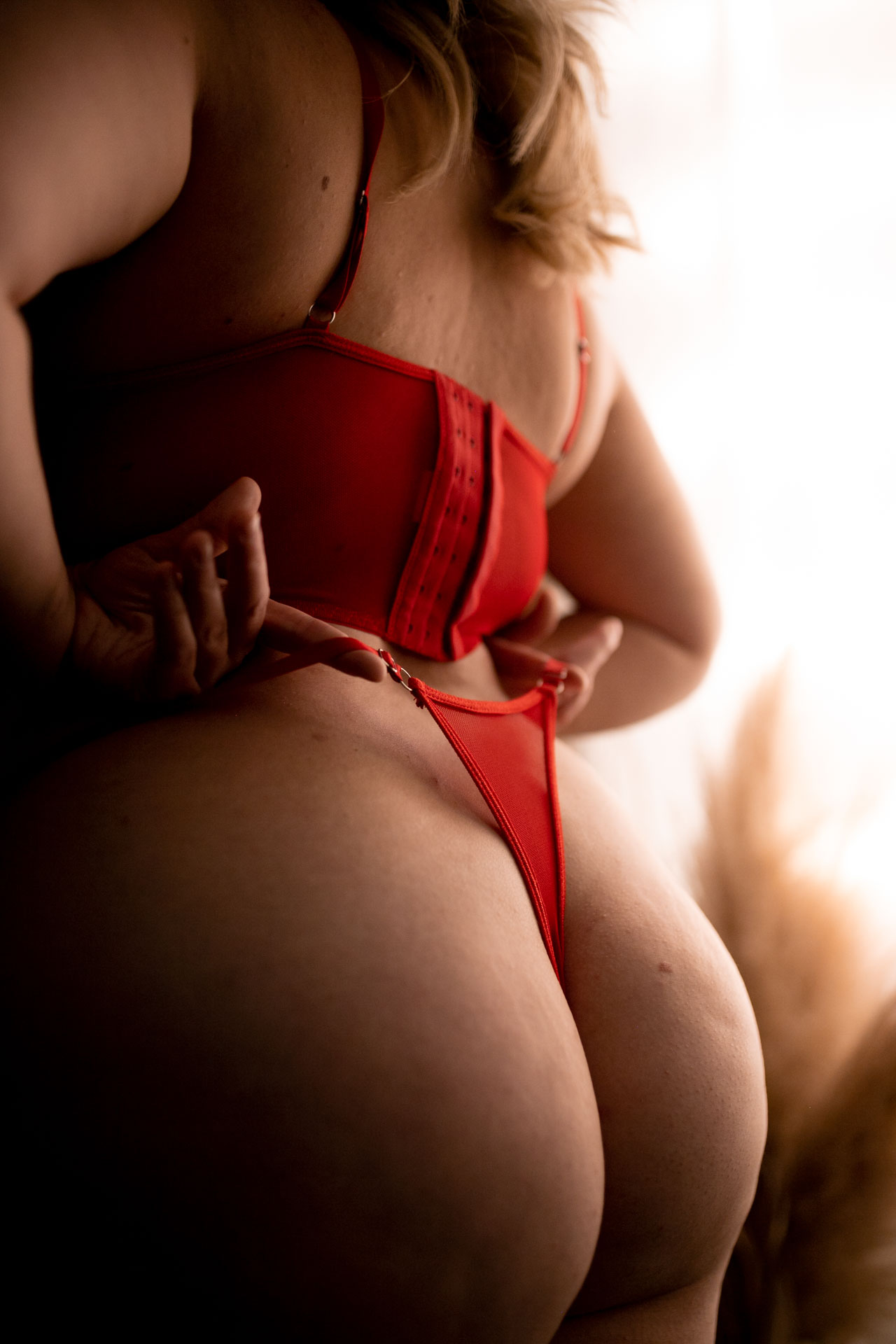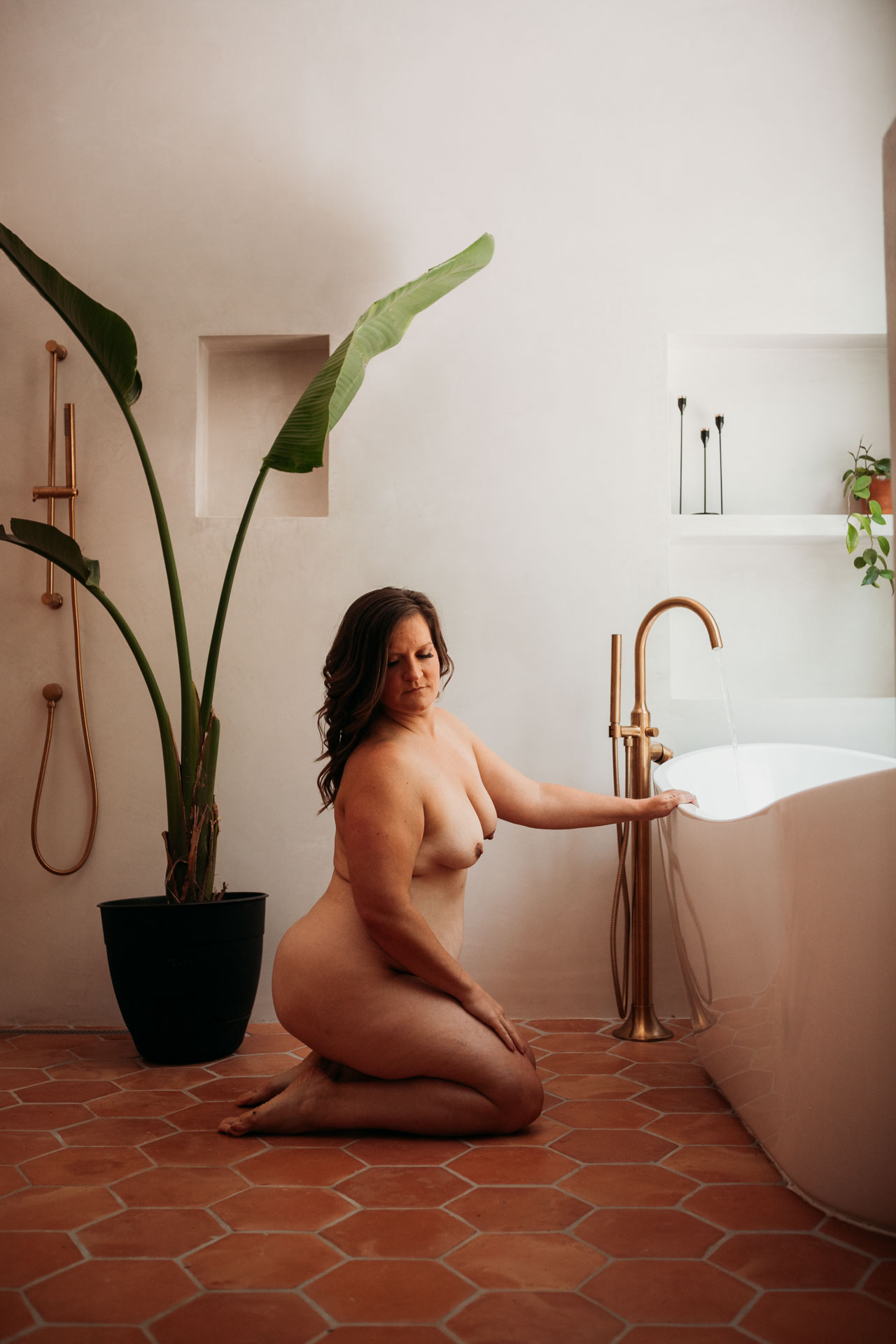 I want you to feel Gorgeous.
Because truly, you are. 
My favorite part of Boudoir photography, is showing you… you. I want you to see yourself the way I see you, the way those you love see you.
I want you to take a moment, for you. I want you to eat a slice of fucking pizza, with a full face of professionally done makeup, and not have to worry about how the box will get into the recycling, or making sure that your little has juice.
We, especially as women, give so, so much of ourselves. To our partners. To our kids. To our colleagues, even if we're NOT office-mom.
And in the middle of all that… well, I can really only speak for myself, but I tend to forget myself in all of it.
Boudoir is one of the ways I spend time intentionally remembering… me. And I want you to remember you too.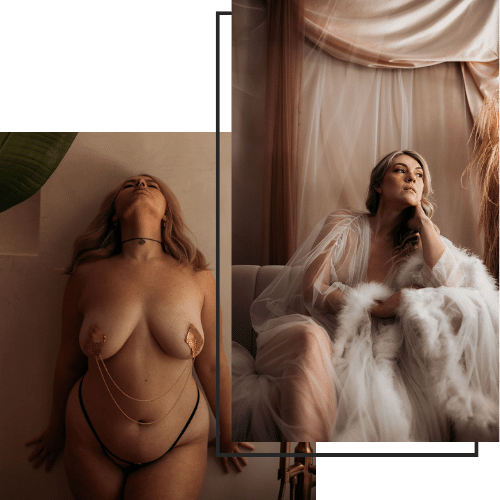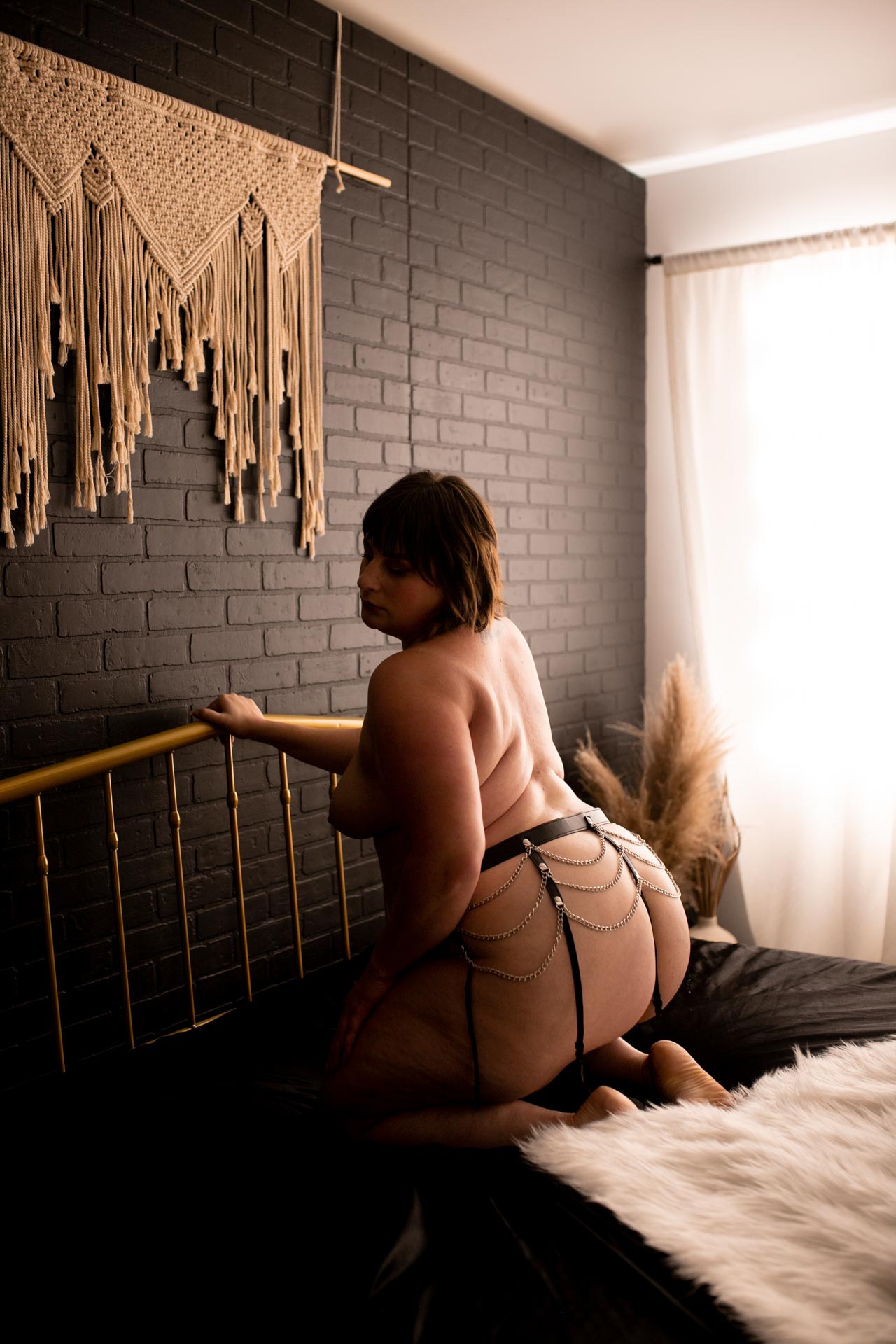 "An experience that was good for my soul."
"Giving a New Years shout out to the AMAZING Liz Myers!! I wanted to do some pics for a surprise Xmas gift for my husband but kept coming up with excuses—I'm perpetually hoping to lose 30lbs, thought being in my 50s was too old, was afraid I'd be embarrassed…blah, blah, blah. Long story short—I took the leap, booked the shoot, and it was literally one of the best things I've ever done…for ME! I cried when I got the proofs back because I was amazed at how beautiful they were and how great I looked, and I still smile and sometimes can't even believe it's me every time I look at the pics. If you are having doubts about booking a shoot with Liz—DO IT TODAY. Liz will make you feel comfortable, beautiful, and like a total bad ass
**I am attaching a few of my favorite pics-but honestly I loved every single one!!"
"My third time shooting with Liz— my first in the new studio
Each time I have had photos done, I've had a different insecurity… maybe I wasn't as thin as the last time, my boobs aren't as big, my love handles were bigger, etc etc BUT I can't help but smile and feel so damn good about myself because Liz is truly so encouraging and uplifting every single time!! Thank YOU Liz Myers for everything YOU do to make each of us feel like badass, beautiful women!!"