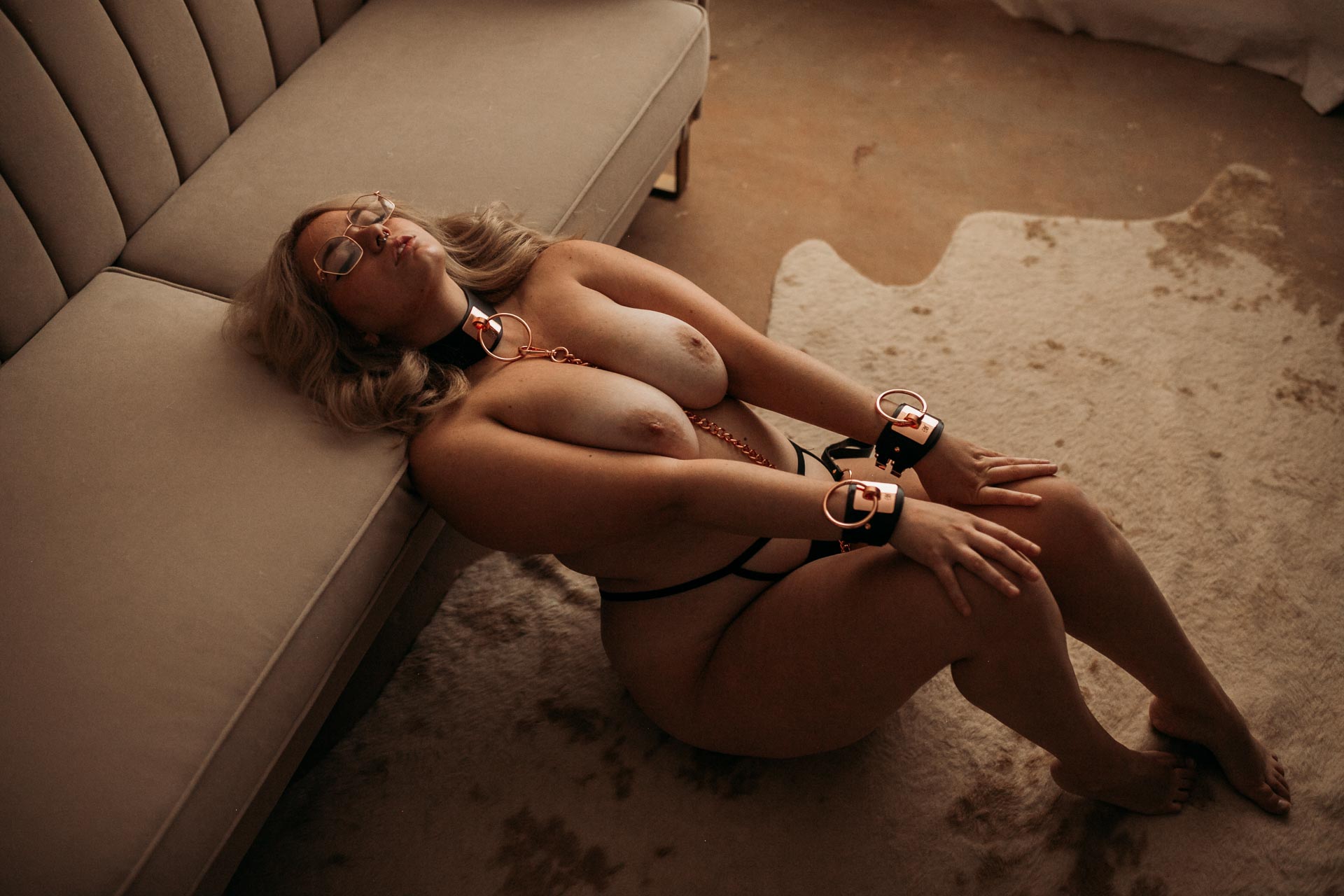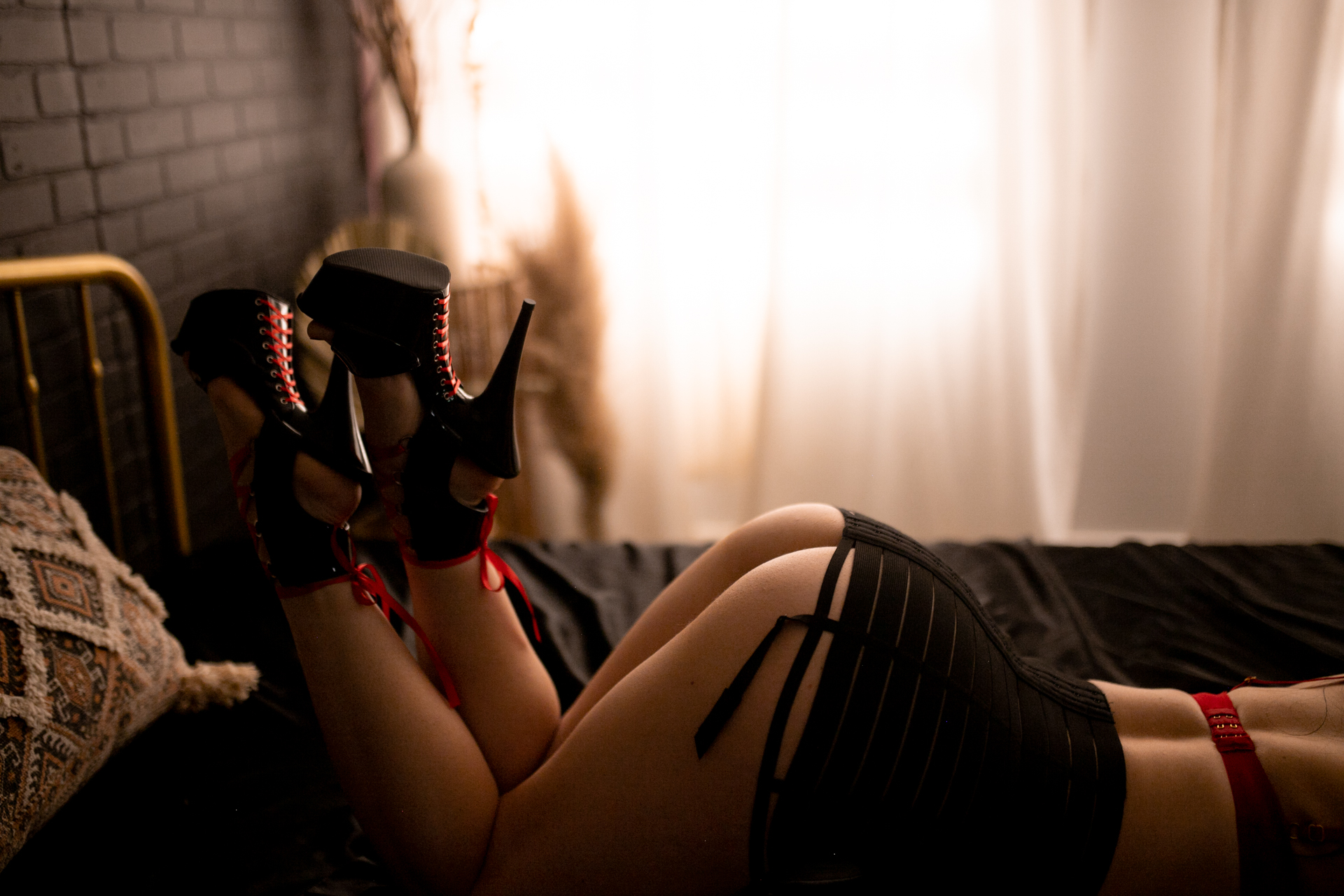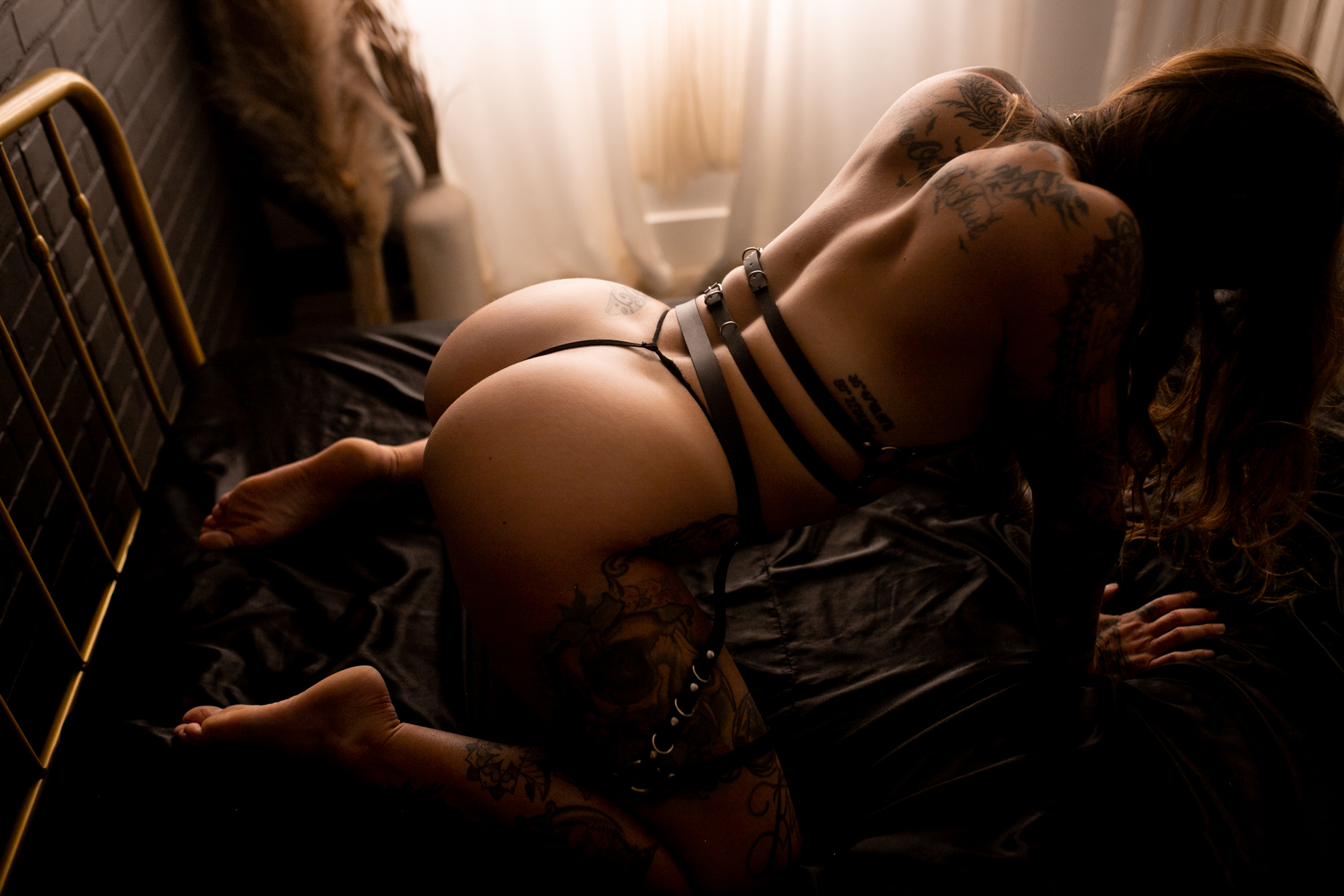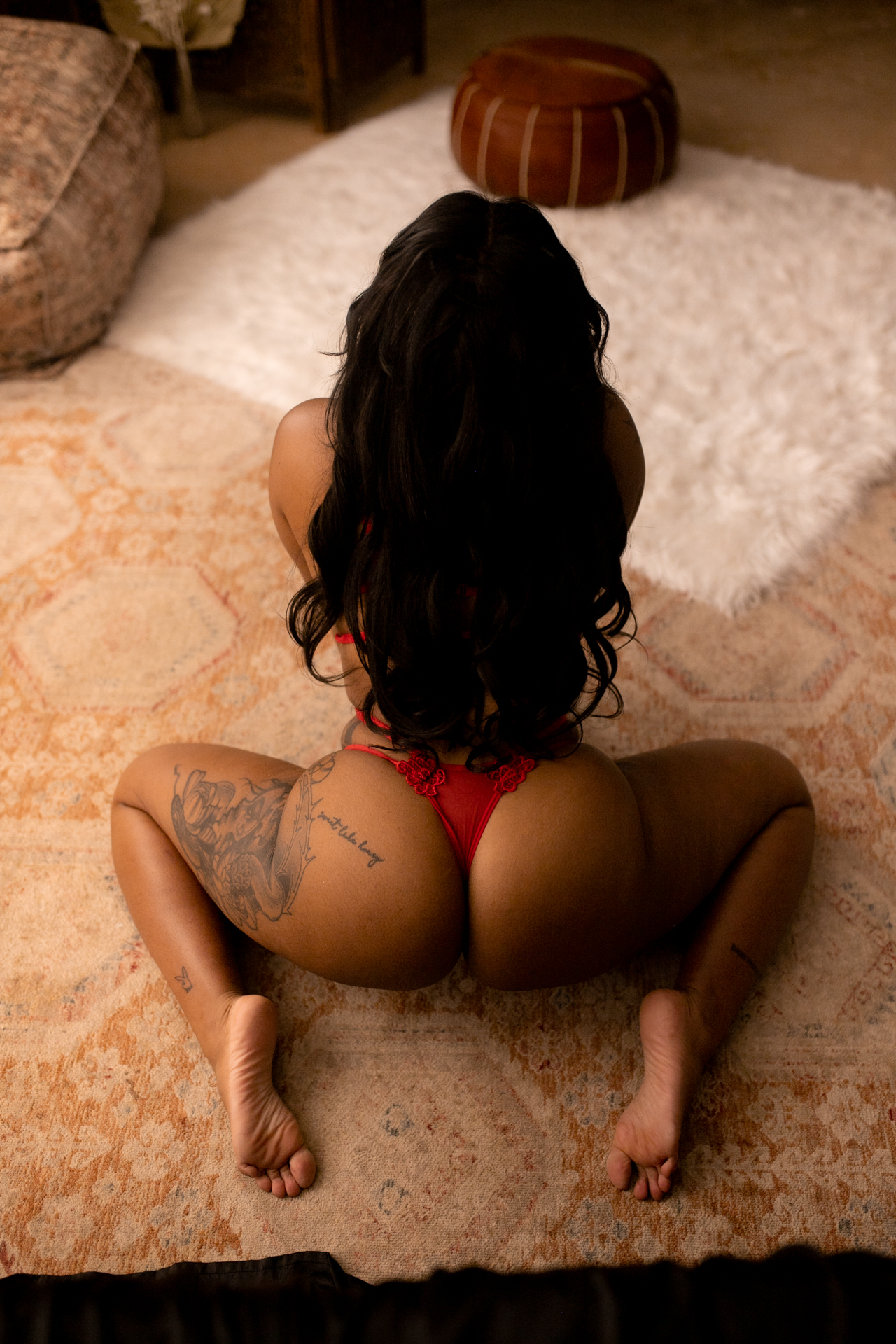 And I have answers.
It's super important to me that before we get together and make pretty pictures, you have all of your questions answered.
I know how nerve wrecking it can be to consider getting possibly (mostly maybe) naked, in front of a stranger, and that stranger's camera. So it's my job to make sure that beforehand, you feel as comfortable as possible!
That's why I've collected some of the most common questions I get from clients, and answered them all here for you. If you don't see yours in the list, don't worry – you can feel free to email me at hello@emyersphoto.com with your question, or reach out with my contact form! Either way I'll get back to you and we'll get things sorted out.
Do I have to be fully nude?
Absolutely not. This is YOUR session. You tell me what you wanna wear/don't wanna wear.
Will my photos be shared anywhere publicly or privately?
Absolutely not. Unless you have specifically been chosen to be a model for a model call or have specifically said I can use any/all images, then NO! These photos are VERY personal and I would never ever ever share images without your permission. I always LOVE sharing all the images from each and every session and if there are ever any images you'd let me share then i'd be honored! Even if you don't book with me, PLEASE ask your photographer if they will be shared as there has been a local to Asheville photographer who has been sharing womens images without consent or expecting them to pay a fee to keep them private. This is NOT OK and NOT what a professional boudoir photographer should be doing.
Do you do extensive editing such as removing stretchmarks or body altering?
Fuck no. I believe whole heartedly that our bodies are badass. I do a lot of poses that are stretchy and can be more flattering based on your insecurities (it's ok pookie, we all have them).
What if I am insecure?
Everyone is insecure. You ain't special homie. All I need from you is to be honest with me!! I'm not a mind reader and if you don't like your left eye and your thighs, then tell me. I will help you find outfits to cover those parts (maybe not the eye unless you're into eye patches). But please, I want you to understand that 99% of my clients come in with some insecurity! Just tell me what it is and i'll be sure to do poses to help hide those parts or make them less noticeable. I don't care at all if there's part you don't like, I won't be offended lol just tell me and solve both our problems lol
What if I'm nervous?
Everyone is nervous. Jess and I are SO chill and while you're getting hair and makeup done, we all are just sitting around chatting and hanging out. I'm normally setting up the studio, checking email, and chatting with you two. I provide a really relaxed time with hair and makeup for you to get to know me and hangout with me before we do your pics! It's an awesome chance to help get relaxed and comfortable with me!
Do I need to know how to pose or have poses prepared?
LOL no. I could only imagine how ya'll would be lookin if I let you pose yourself hahaha. I take care of EVERY aspect when it comes to posing. Eyes, lips, fingers, butt, hair, everything.
Will hair and makeup be provided?
Yes!! My hair and makeup artist Jess is an absolute MONSTER when it comes to hair and makeup and I am blessed to have such a goddess and talented woman work on ya'll!
Do you provide the outfits?
I have an amazing client closet almost everyone snags at least something from! I do require you all bring at least 3 items you love to make sure you have outfits you'll like. I'm not Amazon with 5 millions styles in here. 
How long is the session?
All sessions are monday-friday and start at 9:30am and run till about 12:30-1pm depending on which studios you have signed up for.
How long does it take to get the products to me?
About 4-6 weeks. So please keep that in mind when booking and wanting your items in your hand BEFORE a special moment.
Did you know?
I have an exclusive VIP community on Facebook, and you can join!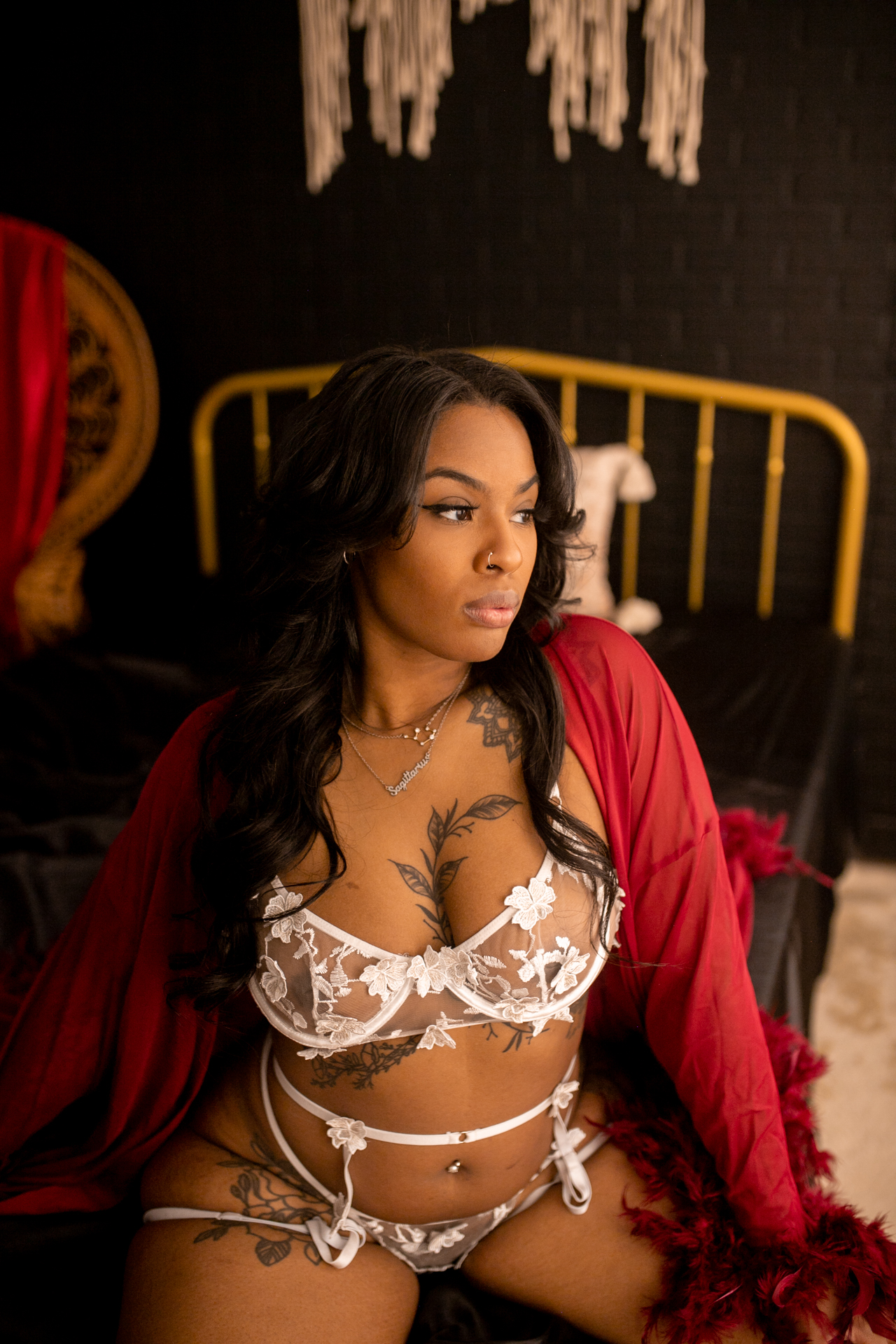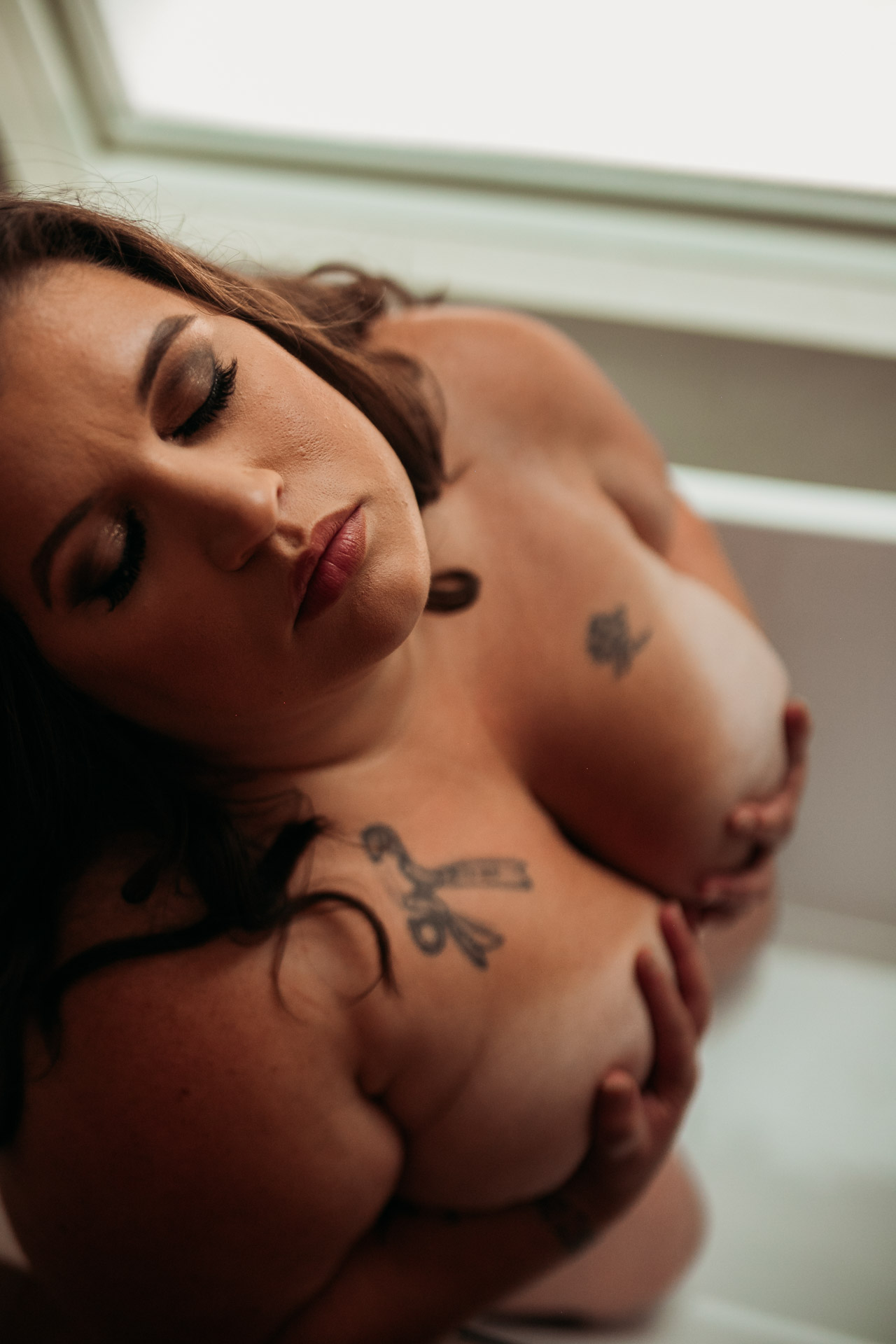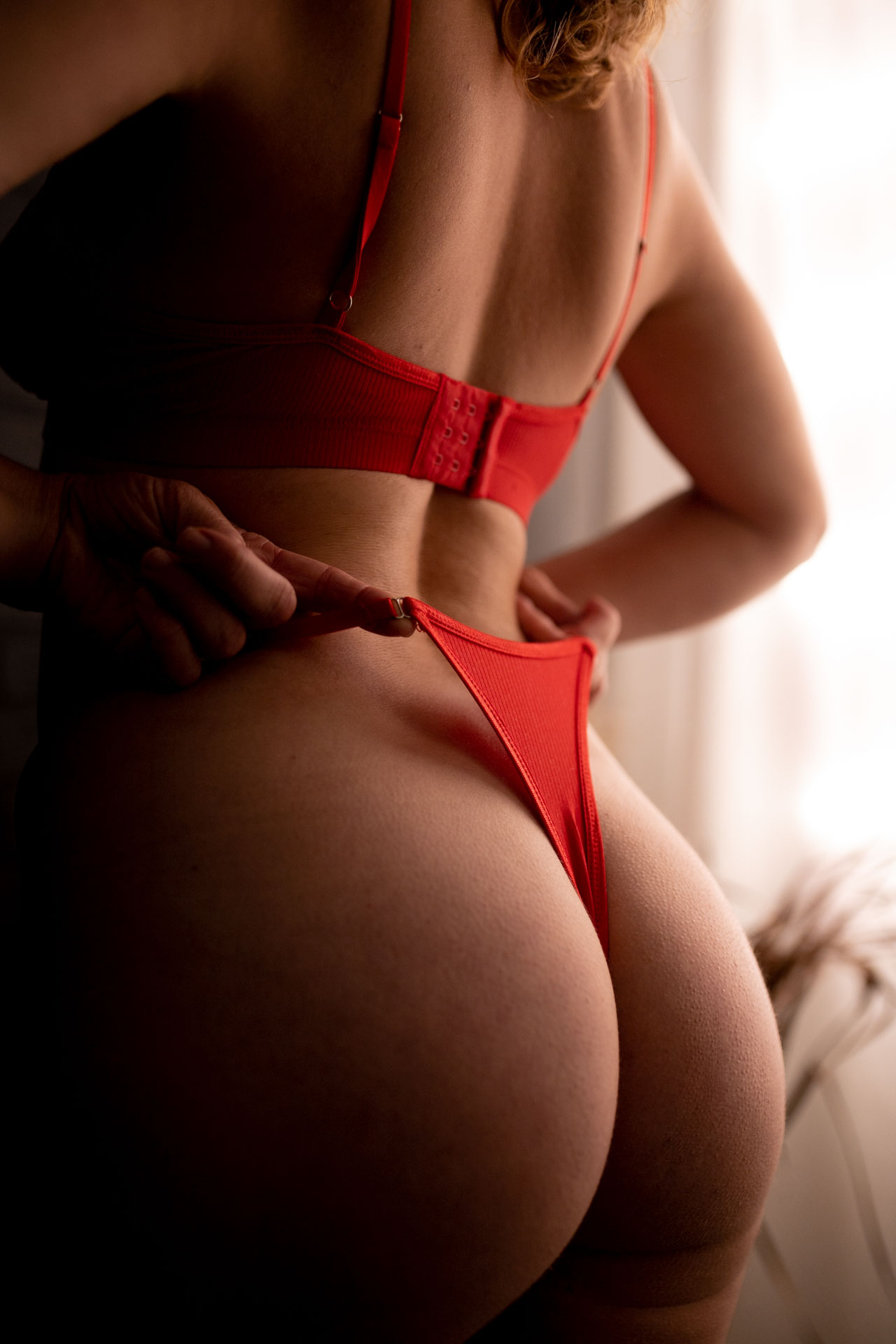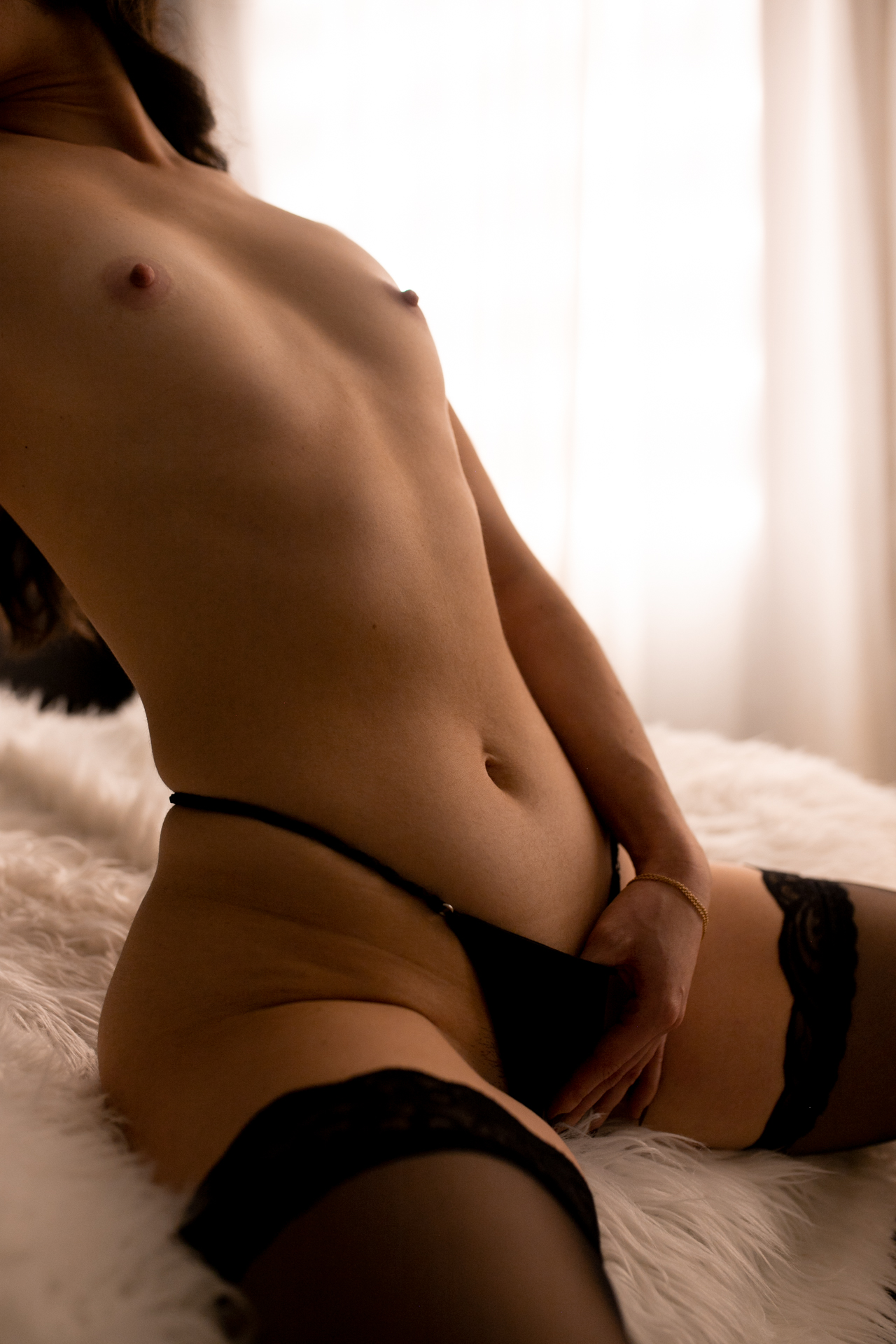 "An experience that was good for my soul."
"You NEED Liz Myers in your life! What are you waiting for?? I'm overjoyed to have found such a kind, down to earth, and inspiring artist to explore the boudoir space with. Liz is responsive, detail oriented, patient, creative, welcoming, hilarious, and the PERFECT guide for your boudoir experience. She has this haunting ability to capture someone's raw energy and give it back in the most beautiful ways.

Working with Liz is as easy as breathing. From first contact, I was well informed about the process, her package offerings, shooting and editing style, and availability. She even met up with me again later to go over fine details, plan outfits, give advice on where to shop, and how to draw inspiration from my own life to direct my experience.
Day-of, Liz swept me into a gorgeous studio, offering refreshments and buzzing atmosphere. Then, she introduced me to the most wonderful hair and makeup artist: Liz Black. I felt even more well-cared for than on my own wedding day!
During the shooting process, Liz provided relatable and easy to execute pose guidance that translated to the most striking images I have ever taken. The best part was, as we moved through outfits and bounced from set to set, she kept saying, "This is for you. We'll do what you want. What do YOU want out of this experience?"
Liz is determined to make sure each client feels confident, gorgeous, in-control of their experience, and finds exactly what they seek out of it. I left her space like I was walking on a cloud, and I have yet to come down! 2,000/10; will work with Liz again!"
"I cannot say enough wonderful things about my experience with Liz. First of all, I live over two hours from her and got up at the crack of dawn to drive to her studio for my shoot. So worth it. I'd do it again in a heartbeat. When I got there Liz seemed as excited as me and made me feel instantly welcome and comfortable. She introduced me to the hairstylist/make up artist, Jess, who is also amazing. I had the best time chit chatting with them while Jess got me looking beautiful. She's ridiculously talented, my hair and makeup looked like me but glamorous. Liz provides soooo many outfit options and helped me choose the best ones for me. Throughout the whole photo shoot Liz coached me and pumped me up. I felt so at ease and comfortable and like I was hanging out with a friend I'd known for years. I just got my images back and I'm literally obsessed. I critiqued my body in one of them and Liz pointed out all the beauty she saw, it comes so naturally to her. This whole experience was worth every penny and the drive there and back. I had the most amazing soul-feeding day and have these imagines to cherish forever."